CRN Channel Chiefs Directory 2021: Mark Spencer
CRN (Computer Reseller News) have just published their Channel Chiefs Directory for 2021, which includes our very own Mark Spencer, Channel Director at Cloud Plus.
Launched in 2016, The CRN Channel Chiefs is an annual list of the Australian channel chiefs and the partner-focused business leaders who drive the local partner strategies for the world's leading technology vendors. The list ties into the CRN Channel Academy site, a resource hub highlighting channel program strategy and thought leadership across the Australian channel.
With over 28 years of experience working in high-technology channel sales and in-depth knowledge of all aspects of channel business from international vendor alliances to local distribution and small business, Mark has been leading the charge in sales at Cloud Plus since joining the company in September 2020. He is passionate about advances in technology, people, and best practice and is committed to helping our Partners thrive. He's also a top bloke, which always helps!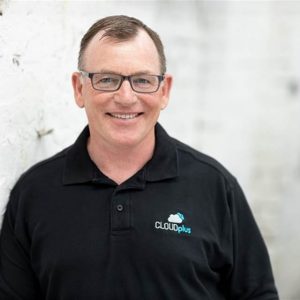 Mark Spencer
Channel Director, Cloud Plus
What kinds of partners are you looking for?
Typically MSP's that are looking to expand the range of services they offer and significantly increase their monthly recurring revenue. They will recognise the value offered by a solution based on our Cloud Solution Framework (Voice, Data, Security, Hosting, Backup & DR), as it is a pre-integrated suite of services that just works. They will appreciate the fact that they can call our support team and get straight through to someone who can attend to any issues they are having. And they will get comfort from the fact that Cloud Plus is 100% Channel and that our entire team is 100% Committed to enabling and supporting the channel.
Check out the other business leaders that made it to the list here.