Cloud Plus Tours the Country
In the last few months, Cloud Plus attended seven major events organised by leading vendors and industry publications. These events offered us valuable opportunities to network with partners, prospective partners, suppliers and friends from the industry. We also learned a lot about new technologies and industry trends and discovered opportunities to extend and enhance our Cloud Solution Framework to better support our partners. Here's a quick snapshot of each event.
CRN Pipeline: Building profitable partnerships
First up we had CRN Pipeline in Melbourne (9-10th May) and later Sydney (23-24th May). Now in its fourth year, again CRN Pipeline brought together senior executives from the channel, along with key vendors and distributors to inform, facilitate networking and create business opportunities. During these two-day events, we had a chance to see keynotes from some excellent speakers who offered insights into achieving growth even as the industry shifts to a subscription-centric model.
The annual CRN Impact Awards were part of the Sydney event, and celebrate IT companies that deliver great outcomes for clients and drive innovation in Australia. For more detail on the awards and the winning submissions, visit the CRN website.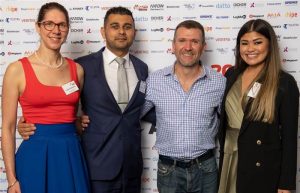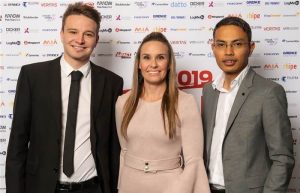 ARN Security Exchange: Profiting through protection
On 15th May in Melbourne and 16th May in Sydney, our Chief Executive Officer, Jules Rumsey, hosted a roundtable and sat on the panel at ARN Security Exchange – an interactive forum discussing the challenges that the channel is facing in the security landscape. The roundtable discussion was highly interactive with all members of the table actively contributing to the conversation. It provided a great lead-in to the panel session. Then the panellists, all veterans of the industry, answered questions from the room inspired by the prior discussion. The topics discussed at the event were wide and varied, including major threats, how to combat them, best practice, mandatory breach notification and how to succeed in a rapidly evolving and highly competitive market.
We were in great company, with the other sponsors for these events being Juniper Networks, Mimecast and Webroot. And, of course, it was great to catch up with so many senior executives from the channel, many of whom are already Cloud Plus Channel Partners.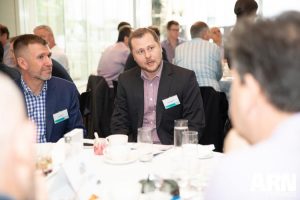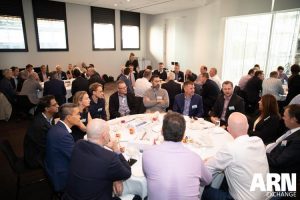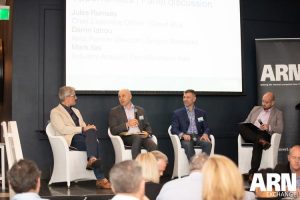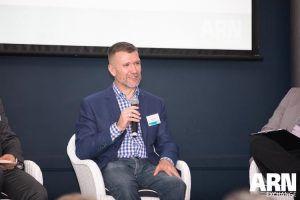 Fortinet Fast & Secure: Securing your customers' data journey
On 31st July, our Solutions Architect, Rejohn Cuares, attended Fortinet Fast & Secure at the Sofitel Sydney Wentworth. The presentations provided some excellent insights into emerging threats and major developments in Fortinet's arsenal of security products. Topics included SD-WAN, Multi-Cloud Security, FortiSIEM and FortiSandbox, which are all key areas of interest for Rejohn and Cloud Plus.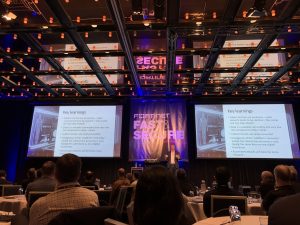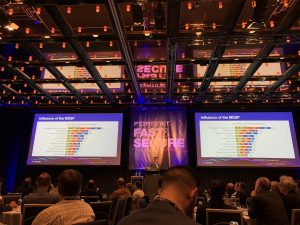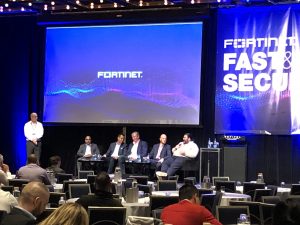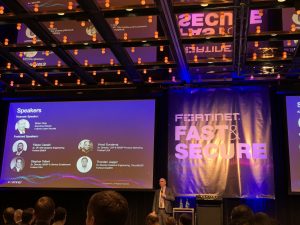 VeeamOn Forum Australia 2019
On 24th July, Cloud Plus attended the Veeam ON Forum Australia 2019 in force. During this well-attended event located at the Hyatt Residency Hotel in Sydney, we learned how Veeam's products are evolving to ensure that they offer the most complete solution for data protection. We also learned about challenges and opportunities that we should be mindful of given the rapid rate of change that we are seeing in the IT industry and the impact this is having on data protection.
However, the best moment of the day was when our very own Shane Jameson, Systems Engineering Team Leader, was named as the winner of the Veeam Lab Warz competition. The contest put each competitor's knowledge of Veeam technologies to the test in a gruelling series of lab scenarios. Shane managed to resolve the scenarios and configure the environment the fastest, which earned him the win. Congratulations Shane!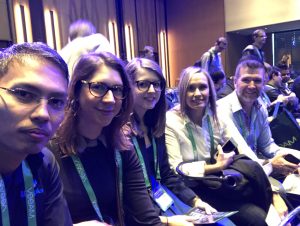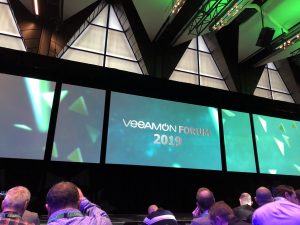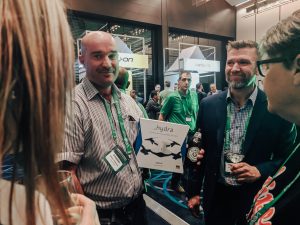 ARN Edge 2019
The last week of July belonged to ARN Edge 2019, marking the fifth time this event has bought together channel partner executives and sponsors (distributors and vendors) for four days of learning, networking and great times with friends form the industry. Starting on 28th of July, the event was filled with keynotes, boardroom sessions, 1:1 meetings and networking opportunities with other 300 channel professionals from Australia and New Zealand. EDGE's goals are to bring together the best and the brightest minds, curate compelling content to deliver meaningful insights and foster more collaboration to deliver outcomes, which it did in style. The event took place on spectacular Hamilton Island and Cloud Plus were a Gold Sponsor this year.