Cloud Plus at VeeamOn Conference 2019
In May, Shane Jameson, our Systems Engineering Team Leader, attended VeeamOn 2019 in Miami, Florida. As expected, based on previous experience, it was quite the event. Here's his report.
"It's always exciting to arrive at a VeeamOn conference, and from the outset this year's event in Miami was better than ever.  With over 2000 attendees from all corners of the globe and more than 50 breakout sessions (as well as the general sessions and keynote) it was a jam-packed 3 days.  Yet somehow the team at Veeam never fall into the trap of going over the top or creating unnecessary hype.  Every session was intensely focused on being informative and giving us the keys to best manage the fantastic product they are putting out there.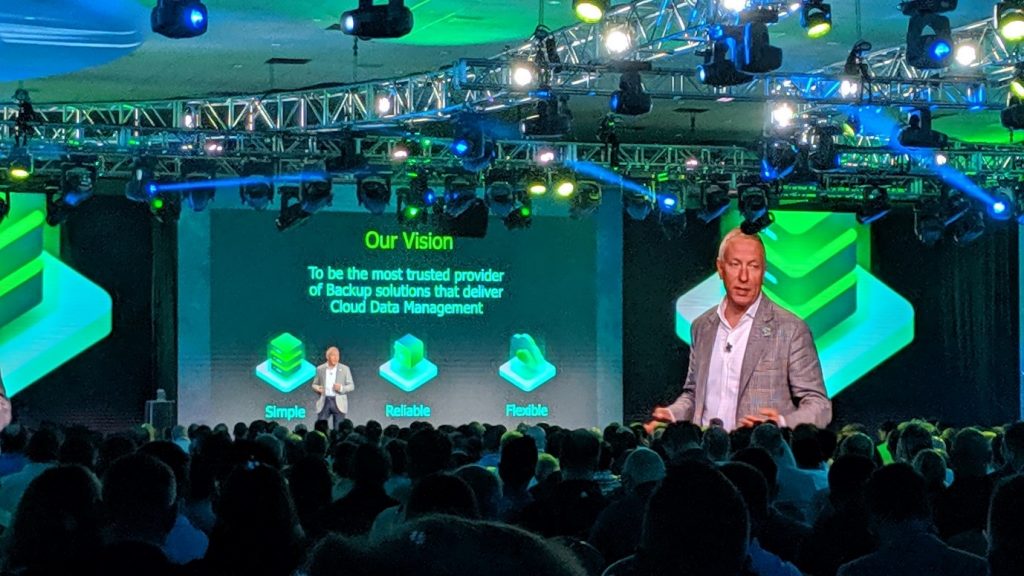 Having proudly been a Veeam Cloud Service Provider since our business was formed in 2010, the team from Cloud Plus was keen for me to learn about the enhancements coming in Veeam Availability Console (VAC) Version 3 that will allow us to provide even better service to our channel partners.  It feels like it has been a long wait, but Veeam doesn't release new features every second day so when a new version is released, you know it's going to be reliable, useful and focused.
On Tuesday the wait was finally over and my questions were answered by Athony Spiteri, in a valuable session that included live demos.  I'm pleased to report back that the new release is going to deliver the goods!  Version 3 is going to provide a much more holistic view of every channel partner working with us, including key data such as number of backup agents and number of VMs all visible at a glance.
VAC v3 also adds a new Reseller Tier that will allow our partners full control to self-manage their clients.  In fact, from the new VAC it will be possible to directly allocate resources to a partner, who will then be able to distribute those resources between their end clients.  This will be done through a multi-tenant portal and I imagine this is going to be exciting for all of our valued Cloud Plus Channel Partners.  They'll be able to go in and manage alarms and jobs, as well as install licences and deploy them to their end clients.  Eventually even the end clients themselves will be able to login with restricted access, where they will have access to high-level reporting and graphs giving them real-time information.
In other news, we also saw a demo of an instant restore of an endpoint using Veeam Agent for Windows, which now features Instant Recovery to vSphere VM.  Have a click and watch the video, it's quite entertaining!  But the impressive message is that we are going to have a whole host of options for whole-system recoveries including:
Instant recovery to a vSphere VM
Instant Recovery to a Hyper-V VM
Bare Metal Recovery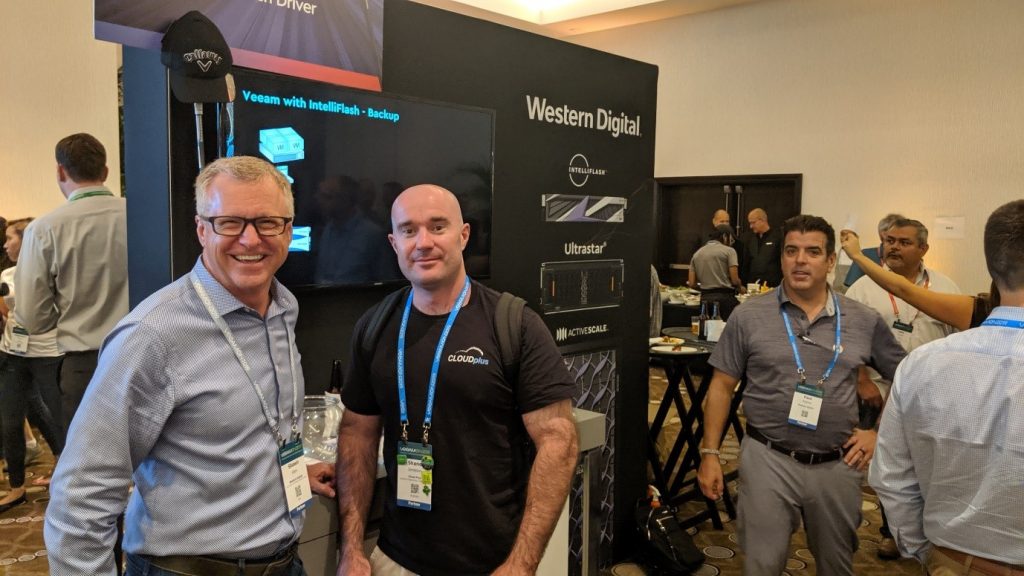 Needless to say, the highlight of any VeeamOn conference is always the famous party that closes out the event. This year we were treated to a concert from Flo Rida, next to the beach at Fontainebleu Hotel.  Veeam actually closed off the pool area of the hotel and set out masses of food and drinks stands with a variety of entertainment around every corner.  It was a fantastic night and a fitting end to VeeamOn 2019."