WHAT OUR PARTNERS AND CLIENTS SAY ABOUT US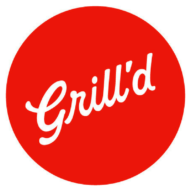 Grill'd have been a customer of Cloud Plus for many years. We have found their customer service exceptional and their technical capabilities outstanding. We operate in a fast changing and very dynamic environment and require our suppliers to be agile in approach. We require a high degree of performance and stability within our hosted server and network environment and a personalised service – Cloud Plus provide this.
Ray Ryan, Head of ICT
– Grill'd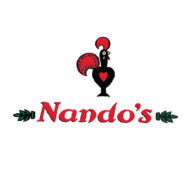 Cloud Plus provide an MPLS network and managed firewall connecting our Central Support Office and our restaurants across the country. Cloud Plus helped with the design and implementation of new network devices with automated redundancy and failover along with provisioning new services across our restaurant estate and in our Central Support Office. Cloud Plus took the time to understand our business and our specific requirements. They then designed a solution to meet these needs and provided recommendations regarding future proofing the environment.  They went above and beyond to get the right solution in place and have provided continual support for our environment. The Cloud  Plus team are friendly, knowledgeable and always willing to help.
Craig Virago, National IT Manager
– Nando's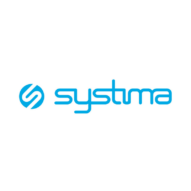 Cloud Plus are a highly professional and knowledgeable cloud provider who operate with a personal touch. Here at Systima we have enjoyed a 5 year long-term trusting relationship with Cloud Plus. They have consistently provided us with excellent service, including efficient, comprehensive and extremely reliable infrastructure. They have a sound understanding of our organisation and of our clients' requirements and offer an invaluable ongoing strategic alliance.
Andrew Mavroudis, Partner
– Systima
At TDL we place utmost importance on relationships and technical excellence.  When choosing a partner to deliver services on our behalf we expect our partners to also demonstrate the same values.  We have partnered with Cloud Plus for 7 years now and are proud to represent their holistic managed WAN and Firewall services to our customers.
Evan Duryea, National Practice Manager
– Thomas Duryea Logicalis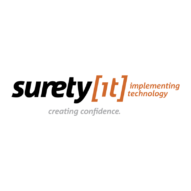 We've worked in partnership with Cloud Plus for over 5 years.  It's a relationship that's built on trust which is extremely difficult to achieve in today's market.  We know that when we approach Cloud Plus with an opportunity they will work in collaboration with us to achieve the best outcome for our customers.  They are incredibly knowledgeable and more than that, they are 100% honest and up front so if something is going to be difficult to deliver they will tell us. It's a partnership that continues to strengthen and flourish with both businesses completely invested in it. It was a privilege to win the CRN Working Together Impact Award in 2017 with Cloud Plus.
Geoff Stewart, Technology Director
– Surety IT
GROWTH THROUGH PARTNERSHIP
Cloud Plus was founded in 2010 with a strategy based on the unique combination of our revolutionary Cloud Solution Framework and a 100% Channel sales model. We truly believe this delivers the best results for Clients with Cloud Plus looking after the heavy-lifting with our service platforms and our Partners taking point with the high-touch engagement (solution design, sales, and service). Over the years, we have added offices in the Philippines and the Czech Republic to enable access to additional labour markets that have helped fuel our growth as we expanded, and at the request of many of our Partners, we have leveraged our own experience with offshoring to create a rapidly growing BPO practice. We have won many industry awards over the years and have an ISO-9001 certified Quality System to ensure a consistently high level of service across everything we do. We have worked with some of the biggest brands in Australia across a range of industry segments and are very proud of the service levels we provide in conjunction with our amazing Partners.
Manila
To better support our team and enable ongoing expansion, we have recently moved to a new 1,000 sqm office in Mandaluyong in central Manila. Our new office has brand-new workstations with acoustic dividers, a well-equipped gym with a shower, a fully functional kitchen with a coffee machine and fresh fruit every day, vending machines, various meeting rooms, and huddle / break areas. The second phase of the fit-out will deliver additional workstations and meeting rooms, as well as sleeping quarters to support staff working shifts or doing after-hours work.
Brisbane
Our Head Office in Wynnum, Queensland is also well equipped and has plenty of room to accommodate the ongoing expansion. Like Manila, it has a fully functional kitchen and a well-equipped gym with shower facilities. There is a comfortable reception area for visitors, a board room, a demo room, and a stock room. There is also a cocktail arcade machine with over a thousand classic arcade games for our team and guests. Our staff in Sydney and Melbourne generally work from home or from Partner offices but have access to local serviced office facilities as required when on the hop or for meetings with Suppliers, Partners, and Clients.
Prague
We have an office in central Prague not far from Wenceslas Square and just a short walk from historic Old Town Square and the Charles Bridge. The team in the Czech Republic is currently relatively small however we are expecting to add more staff across Europe as we expand, particularly where there is a need for European language skills both internally and for BPO clients.